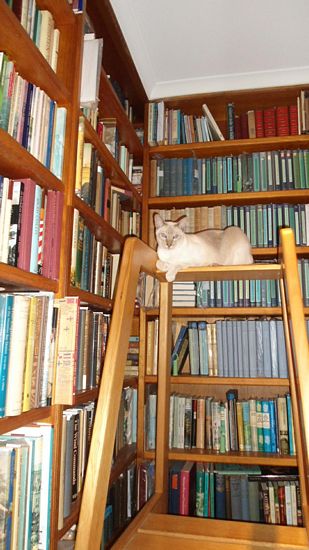 Our mail-order book business was established in 1992 and is now located near Cygnet, about a 45 minute drive south-west of Hobart in Tasmania, Australia. Previously, we were in Currumbin, in South-East Queensland.
Jean-Louis is a retired master mariner. His career began in 1960 with Messageries Maritimes, however, most of his time at sea was spent in the South Pacific on board an oceanographic research vessel, and then on general and containerized cargo ships. In between times, he occupied the post of Harbour Master in Noumea, New Caledonia.
Janet (home town Melbourne) is his wife and business partner.
We have one unpaid employee - Bosco the Bosun (pictured, right), who oversees most operations.
Visitors are welcome by arrangement.